Reading time: 3 min
[Vacancy] Digital Marketing Specialist (full-time)
Are you excited to be the voice of Axxon to help propel its rapid growth? For our international expansion plans and effort, we are seeking an experienced online marketing specialist.
We are looking for a Digital Marketing Specialist (full-time)
Who we are:
Axxon B.V. was founded in 2014 to help businesses increase their productivity and revenues, and protect their most valuable assets with our affordable and easy-to-use fleet tracking and management solutions. This basically means that we provide businesses with simple, yet powerful tools to effectively track and manage their vehicles.
Ever since our inception, we've diversified our products, and we've rapidly grown our loyal client base. We currently work with over 300 businesses and organizations in Curaçao, Bonaire, Aruba, and across the Caribbean that trust us to deliver outstanding products and customer service with a personal touch. Our IoT (internet of things) solutions bring the benefits of sensor data to traditional industries like transportation, healthcare, hospitality, food distribution, energy, and more.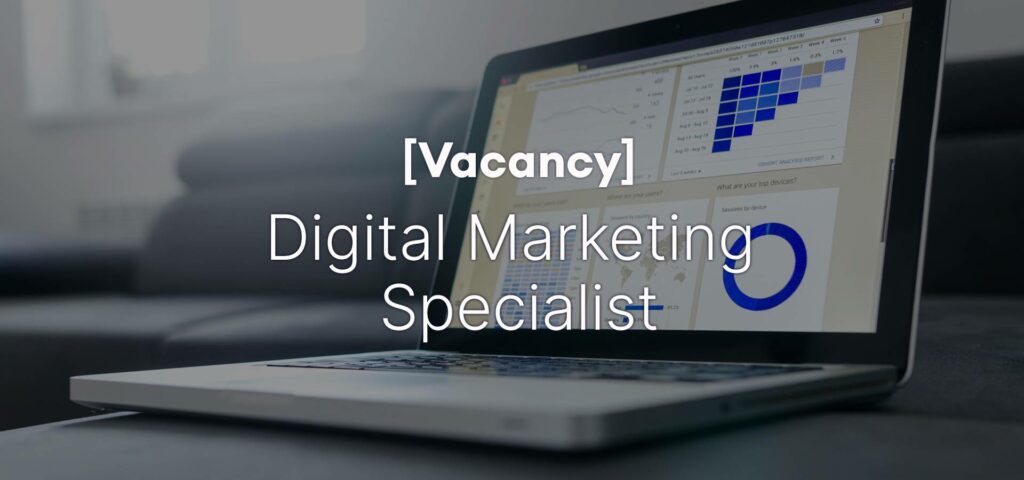 Requirements:
Excellent communication and storytelling (written, verbal, and visual) skills in the English language are an absolute must (speaking and writing excellent Dutch is a big plus).
Experience with internet marketing products such as Google Ads, LinkedIn Ads, and/or Facebook Ads.
Hunger for continuous learning.
Strong organizational skills, ability to handle projects end-to-end.
Analytical chops to understand customer data and measure the effectiveness of marketing programs.
Experience working with technical products (prior work in a technical environment, side projects, engineering coursework, or similar experience).
3-5 years experience in marketing, product management, or similar.
Experience in a B2B technology environment is nice to have.
Having graphic and web design skills is a big plus.
Your day-to-day tasks will include:
Campaign & channel management:
Day-to-day management of online campaigns across channels including (but not limited to): Google Ads and Facebook Ads.
Create digital campaigns (PPC): end-to-end from conception to defining objectives, execution, tracking, and reporting.
Continuously test and optimize marketing and sales funnels with new channels, audiences, bidding strategies, visual creative, and copy.

Conversion rate optimization:
Support with campaign and content optimization to lower cost per lead and cost per acquisition.

Website, SEO & Content:
Further develop and manage our marketing and sales content strategy.
Support with creating SEO-focused content and a link-building strategy.
Lead SEO Audits and work with the team to action improvements.
Email Marketing:
Monthly/quarterly management of Email campaigns and our mailing lists

Analytics:
Use web analytics and business intelligence tools such as Google Analytics and Google Data Studio, to analyze performance and feed learnings from all campaigns and tests back into our marketing strategy.
Produce and distribute performance reports.
About you:
We are looking for a dynamic individual, with at least 3 years of relevant professional experience, who can join an ambitious and driven team. This is a unique opportunity to work with innovative, market-leading technology that enables businesses to achieve peace of mind.
You're a marketing professional obsessed with everything marketing. You constantly listen to marketing podcasts, stay up-to-date with industry trends, read marketing books, and more.
You'll be an ambitious self-starter who is passionate about technology, the internet of things (IoT), marketing, etc. You're experienced in developing business opportunities and driving substantial revenue growth as a result of customer-centric and consultative sales techniques. You'll have a higher degree or extensive relevant experience, and you're looking for an opportunity to take on more responsibility, to get stuck in, and realize the next step in your career.
Apply
At Axxon, we welcome all. All sizes, colors, cultures, sexes, beliefs, religions, ages, and people. We depend on the unique approach of our team members to help us solve complex problems. We are committed to increasing diversity across our team and ensuring that Axxon is a place where people from all backgrounds can make an impact.
To apply for this position, please send your CV with a cover letter to [email protected].
Please apply before August 1st.
We kindly ask that you do not call our office regarding this position.