Reading time: 2 min
[Vacancy] Sales Development Representative (full-time)
Are you a go-getter and excited to grow your sales career? Interested in working in a fast-paced environment where you get challenged to make an impact? This vacancy is for you!
We are looking for a Sales Development Representative (FT)
About the role:
As a Sales Development Representative (SDR), you will be at the front of Axxon's go-to-market strategy. This includes hunting for leads, making cold calls, following up on prospects, qualifying prospects, and building demand for Axxon's Fleet Tracking & Management Solutions. This role is ideal for individuals looking to develop technology sales skills and advance their careers. Successful SDRs earn accelerated commissions and head down the path for promotion into closing roles. You will work closely with top-tier executives and will see up close how sales organizations succeed. This position is based in Curaçao and starts in Q3 of 2022.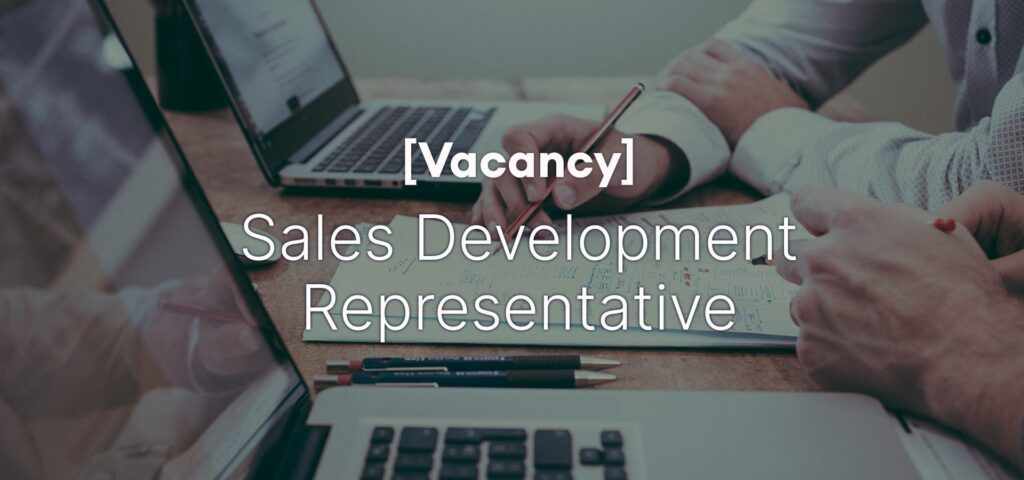 Qualifications:
Excellent communication (written and verbal) in English is an absolute must
High level of interest in the IoT (internet of things) space
Excitement around growing a sales career
Previous experience selling SaaS (software as a service) solutions
Comfortable in a dynamic, customer-facing environment
Previous cold calling experience
Motivated to be goal-oriented and to meet quotas
Excellent interpersonal skills
In your first week, you'll:
Attend a variety of different onboarding sessions, where you'll: receive a thorough introduction to our team, be immersed in our product offering, sales processes, etc.
Shadow cold calls, product demos, etc.
...and much more!
Who we are:
Axxon B.V. was founded in 2014 to help businesses increase their productivity and revenues, and protect their most valuable assets with our affordable and easy-to-use fleet tracking and management solutions. This basically means that we provide businesses with simple, yet powerful tools to effectively track and manage their vehicles.
Ever since our inception, we've diversified our products, and we've rapidly grown our loyal client base. We currently work with over 300 businesses and organizations in Curaçao, Bonaire, Aruba, and across the Caribbean that trust us to deliver outstanding products and customer service with a personal touch. Our IoT (internet of things) solutions bring the benefits of sensor data to traditional industries like transportation, healthcare, hospitality, food distribution, energy, and more.
Apply
At Axxon, we welcome all. All sizes, colors, cultures, sexes, beliefs, religions, ages, and people. We depend on the unique approach of our team members to help us solve complex problems. We are committed to increasing diversity across our team and ensuring that Axxon is a place where people from all backgrounds can make an impact.
To apply for this position, please send your CV with a cover letter to [email protected].
Please apply before August 1st.
We kindly ask that you do not call our office regarding this position.