Reading time: 1 min
Create A Tracking Link For Your Customers
Want to share your route and give your customer an ETA? You can!
With our gps tracking and fleet management platform your can easily send a real-time tracking link to your customers.

This might be useful if you want to let your client check for themselves if their delivery is 'en route' for example.
You can decide which information is available to them and for how long (the link will then expire and will no longer work).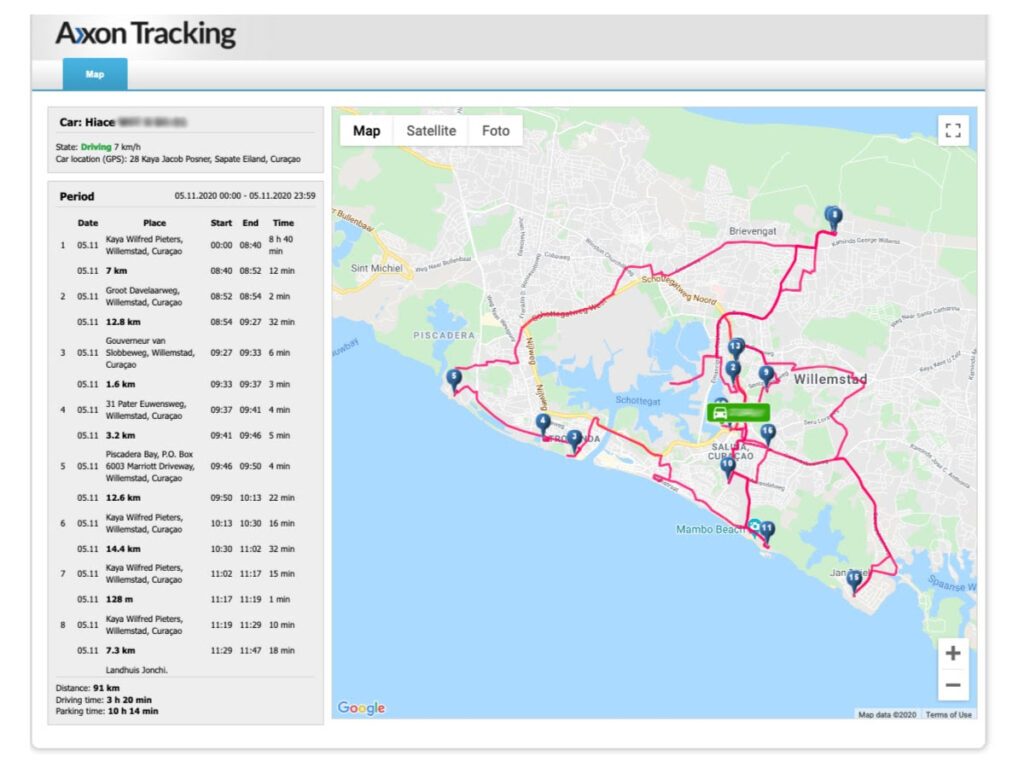 How do I create a tracking link?

Go to the Map Section --> select a vehicle --> in the 'Now' tab scroll to the bottom --> here you will find the 'Create a tracking link' button.
Set the date and time range you want the link to be active --> optional with route history --> set Car display data --> press 'Generate tracking link' --> share this link with your customer.
With Axxon Tracking you have simple, yet powerful tools to effectively monitor and manage your vehicles, temperatures, and other assets.

We provide businesses in the Caribbean with Industrial IoT tracking devices and management tools. Based on Curaçao, we service other islands ; Aruba, Bonaire, Sint Maarten, Antigua and Barbuda, Martinique, Guadeloupe, Barbados, Grenada, Anguilla, Dominica, Saint Lucia, Saint Kitts and Nevis, Saint Vincent, with GPS Tracking, Asset Tracking, and Remote Temperature Monitoring Solutions.