Reading time: 1 min
Looking Back on 2021: Some of Our Platform and Company Statistics
Platform insights and usage metrics from our GPS Tracking and Fleet Management Solution
2021 has been another challenging year for all of us. Despite lockdowns, travel restrictions, and other COVID-19 measures, businesses are doing their absolute best to survive. That means they often need to adapt to the new realities. Companies in the Logistics, Transport, and Delivery industries are performing above average when we look at our 300 Caribbean customers.
We are now active in 23 countries across the Caribbean and South America.
We've implemented the first phase of our customer onboarding to train our users so they can get the most out of the solution.
What kind of tutorial or training would you like to see in 2022? Please let us know!
Our most used reports are the Day Report, Routes Report, and Fuel Check Report.
Would you like to know which KPIs (Key Performance Indicators) our customers in the roles of Fleet Managers and Operation Managers track with our solution? Read our blog about the most important 2022 KPIs Fleet Managers need to track.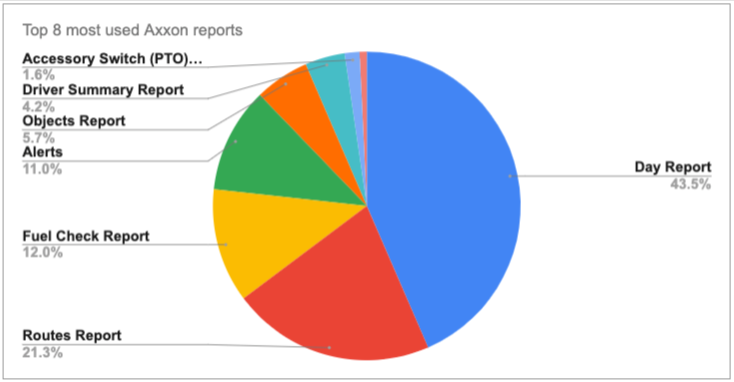 With Axxon Tracking, you have simple, yet powerful tools to effectively monitor and manage your vehicles, temperatures, and other assets.

We provide businesses in the Caribbean with Industrial IoT tracking devices and management tools. Based on Curaçao, we service other islands; Aruba, Bonaire, Sint Maarten, Antigua and Barbuda, Martinique, Guadeloupe, Barbados, Grenada, Anguilla, Dominica, Saint Lucia, Saint Kitts and Nevis, Saint Vincent, with GPS Tracking, Asset Tracking, and Remote Temperature Monitoring Solutions.