Reading time: 1 min
Masterclass Road Safety for Team Axxon
Practice what you preach! We are serious about Fleet Safety.
Leon A.D. Maarleveld from Driver Academy Curacao gave Team Axxon the Masterclass Road Safety for Professional Drivers. Axxon provides fleets with valuable fleet safety data and the Masterclasses are a great follow-up to a company's driver and safety policy.
With 13,000 registered traffic incidents and 15-25 lethal casualties every year on Curaçao alone, road safety should be on every Fleet Manager's agenda. 95% of traffic incidents can be tracked down to human behavior so education and creating awareness is vital.
The MASTERCLASS Road Safety for Profesional Drivers by Driver Academy Curacao helps us:
understand road and driver risks better
understand driver behavior better
understand which actionable data is really necessary for Fleet Managers
promote safer driver behavior
become safer and better drivers ourselves
reduce the risk of accidents and injuries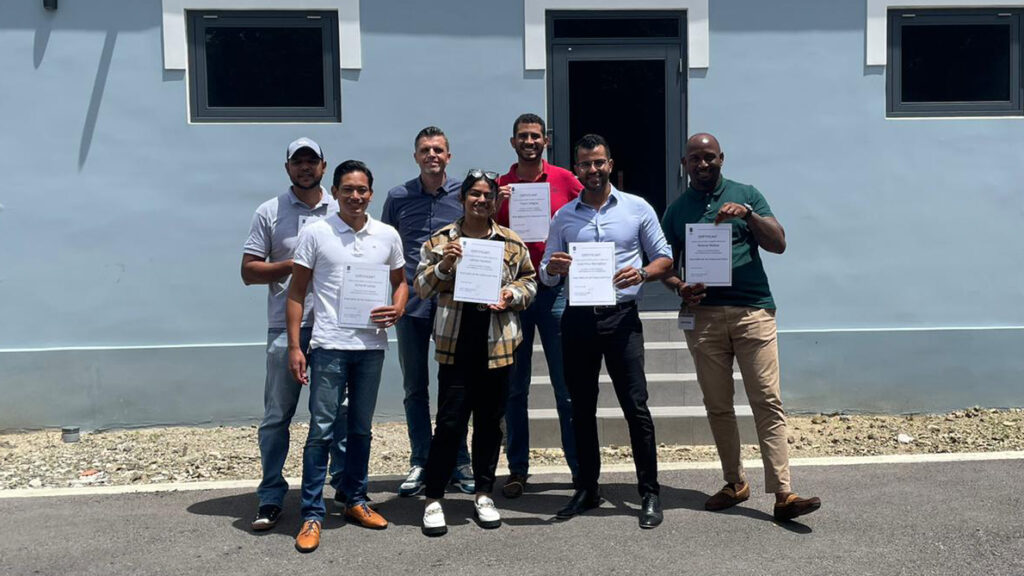 With Axxon Tracking, you have simple, yet powerful tools to effectively monitor and manage your vehicles, temperatures, and other assets.

We provide businesses in the Caribbean with Industrial IoT tracking devices and management tools. Based on Curaçao, we service other islands; Aruba, Bonaire, Sint Maarten, Antigua and Barbuda, Martinique, Guadeloupe, Barbados, Grenada, Anguilla, Dominica, Saint Lucia, Saint Kitts and Nevis, Saint Vincent, with GPS Tracking, Asset Tracking, and Remote Temperature Monitoring Solutions.