Reading time: 2 min
Stop these 8 Bad Driver Habits with Connected Dash Cams for Your Fleet
Bad driving habits of employees will cost your organization money. Cut down on incident-related costs and expenses with dashboard cameras.
If you are responsible for your organization's vehicle fleet you want to know which bad driving habits take place within your fleet. Here's a list of 8 bad driving behavior examples and how you can stop them.
Bad Driving Habits that take place in your fleet:
1. Distracted Driving
Cell phone use; handheld calling, texting, or even checking social media
Smoking
Eating and drinking
Talking to passengers
Drowsy or fatigued driving; asleep at the wheel
Doing work related paperwork; checking the next delivery on their clipboard while driving
2. Ignoring or missing road signs
Ignoring stop signs; rolling stops
Speeding; deliberately or not knowing the speed limit
3. No seatbelt wearing
Not wearing a seatbelt might even be against your companies direct driver guidelines, but it's also against the law. Most important is of course your drivers' safety. Not to mention high direct (medical, legal, vehicle damage, loss of workforce) and indirect costs (wage costs, material damage, admin time, production loss) in case of an accident.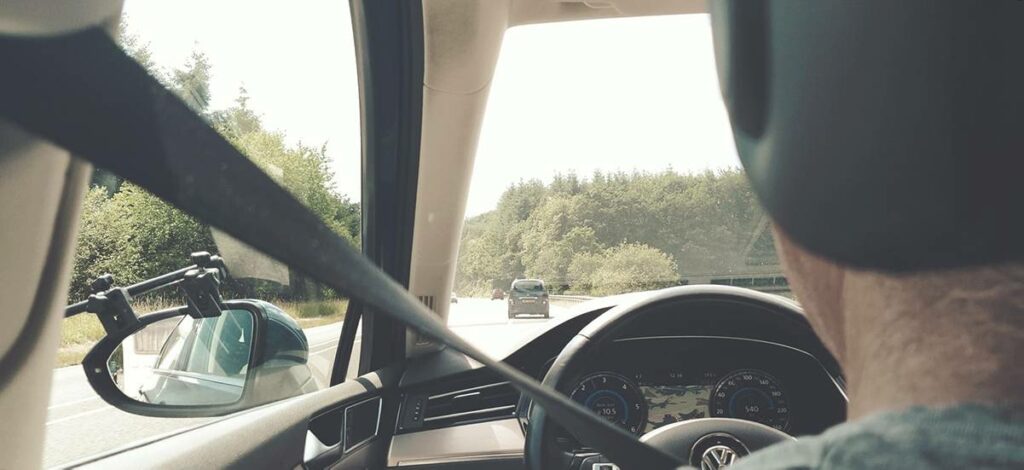 4. Dangerous and sub-optimal routes
Drivers taking certain routes that are more dangerous (road conditions, surroundings, narrow roads, traffic overview) or that are not optimal. Longer routes with fewer traffic lights or intersections might be more efficient and safe.
5. Harsh driving
Harsh braking; usually the result of tailgating (driving behind someone too closely)
Harsh acceleration
Harsh cornering
6. Poor vehicle control
The sitting position of your drivers (both hands on the steering wheel?), how do they park the vehicle, maintaining proper speed, merging, looking ahead, reading the traffic, observing hazards, and positioning of the vehicle.
7. Drivers lack judgment of how safe a situation is
Where to park or position the vehicle and maintaining an overview and the overall safety of the situation.
8. Drivers not using the direction indicator
A study determined that failure to use turn signals causes approximately two million car accidents in the US each year. Not using the blinker or turn signal when changing direction or turning is not just a lazy habit, but a hazard that can lead to a crash.
Stop bad driving habits with Connected Dashcams
With our connected dashcams for fleets, you gain complete visibility, increase safety, and streamline compliance.
Gain complete visibility: detect critical events
Automatically detect distracted driving
Identify and coach at-risk drivers
Expedite insurance payouts
With Axxon Tracking you have simple, yet powerful tools to effectively monitor and manage your vehicles, temperatures, and other assets.

We provide businesses in the Caribbean with Industrial IoT tracking devices and management tools. Based on Curaçao, we service other islands; Aruba, Bonaire, Sint Maarten, Antigua and Barbuda, Martinique, Guadeloupe, Barbados, Grenada, Anguilla, Dominica, Saint Lucia, Saint Kitts and Nevis, Saint Vincent, with GPS Tracking, Asset Tracking, and Remote Temperature Monitoring Solutions.