Reading time: 1 min
This Simple Insight Prevents Vehicle Downtime: What Fleet Managers Need To Know
No more dead batteries - prevent vehicle downtime now! This is how you do it.
By Radjen Ramdin
What does the battery voltage indicate the fleet manager about the vehicle?
An overlooked detail in the vehicle summary is the battery status.

When the vehicle is driving/idling and the battery voltage is showing above 13.7 volts, this is a good Indication that your battery is receiving enough power to charge. This means the alternator is in good health.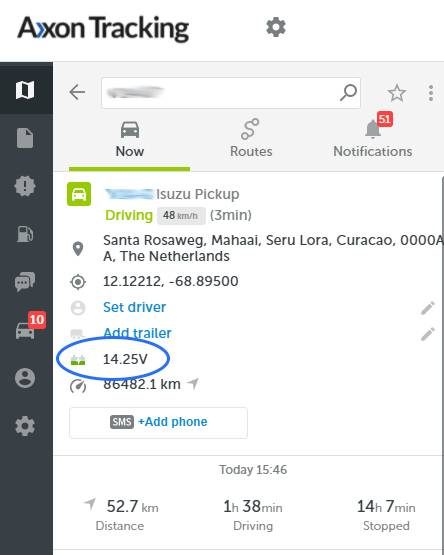 Identify defective car batteries - preventive maintenance
When the vehicle is stopped, a healthy battery should show above 12.5 volts. If the voltage drops persistently under 12.0 volts, in the case the vehicle is being used daily, this is a good indication that the battery is in it's final days.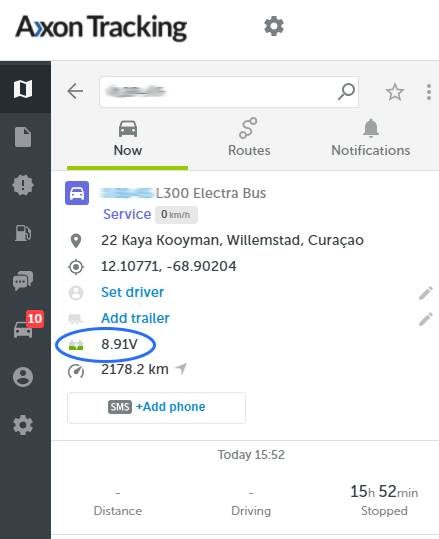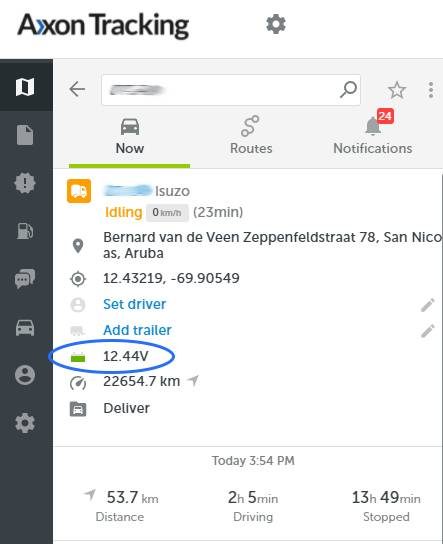 Fleet intelligence
With our fleet management system you have an overview of your battery status, you can set alerts and schedule automated reports which help you prevent unnecessary downtime, saving time, and money.
With Axxon Tracking you have simple, yet powerful tools to effectively monitor and manage your vehicles, temperatures, and other assets.

We provide businesses in the Caribbean with Industrial IoT tracking devices and management tools. Based on Curaçao, we service other islands ; Aruba, Bonaire, Sint Maarten, Antigua and Barbuda, Martinique, Guadeloupe, Barbados, Grenada, Anguilla, Dominica, Saint Lucia, Saint Kitts and Nevis, Saint Vincent, with GPS Tracking, Asset Tracking, and Remote Temperature Monitoring Solutions.