Reading time: 4 min
6 Tips From And For Fleet Managers
With so many professional fleet managers as our clients, we also keep on learning. These are the top tips from 2020 to take into 2021.
By Suhardi Looze
Managing a fleet can be very challenging and demanding. The daily fleet operations are often complex and require on-the-spot problem-solving. Having a solid strategy in place ensures your long-term targets to be met.
Below you can see valuable lessons we've learned from our clients, and also 6 tips from and for fleet managers:
1. Manage expectations for your drivers
Of course, your drivers should be responsible for maintaining a performance standard. 'Good driving habits', regular vehicle inspections, or driving in a fuel-efficient manner should be a part of the drivers' instructions.
But, having a clear driver policy does not mean you're done. Enforcement of this policy is even more important. The drivers need to know that there are consequences for those who don't follow the driver policy. Even better is to incentivize drivers who do a notable job. Reward drivers with the lowest incident rate or most economic fuel consumption for example. With drivers being more accountable the overall fleet efficiency will go up, which means increased profits.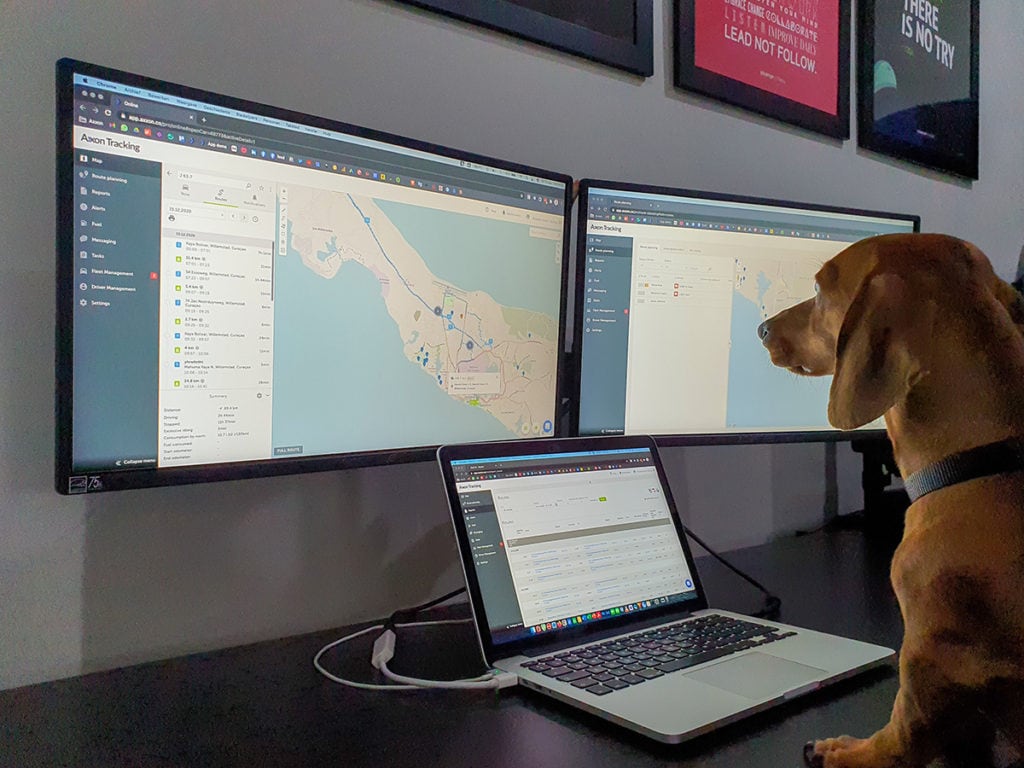 2. Use your available fleet data wisely
Most GPS Tracking and Fleet Management solutions extract a wide range of data from your vehicle fleet. Translating that data into workable and actionable information is the key to success.
Actionable reports
In our system you can create more than 30 reports, each report being applicable to specific business use cases. The Routes Report is widely used by our clients and delivers the most required Key Performance Indicators (KPI's). The report gives a clear overview of visited clients or objects, traveled distances, maximum speed to identify overspeeding, idle time with the ignition on, and parking time.
Schedule the report to be emailed to you, say every Monday morning, and you have concrete data to manage drivers and thus your fleet.
3. Proactively work on your fleet safety
Enforcing your driver policy is easier with unbiased data. Bad driving behavior reports give you the tools to act and make the necessary changes to improve your fleet's safety. These reports show bad driving behavior incidents like harsh cornering, speeding, excessive idling, and hard braking and acceleration. Bad driving behavior not only contributes to unnecessary additional wear and tear of your vehicles but is also an indicator of a higher traffic incident rate.
Additional to these measures, and an up-to-date maintenance plan will also contribute to better fleet safety.
4. Simplify your fleet maintenance
'Prevention is better than cure', the saying is very true when it comes to vehicle fleet maintenance. Cost control, long-term vehicle reliability, and safety are all important reasons why you should implement a preventative maintenance program.
Dead battery
Common vehicle breakdowns happen on Monday morning when it has been standing still for two days. With a dead battery and a busy delivery schedule, the week is off to a bad start. -pun intended
Knowing when a battery drops below 12 Volt prevents valuable downtime and a lot of hassle. Luckily our system can notify you when a battery in your vehicle fleet is in a degraded state, preventing vehicle downtime, saving time, and money.
Documentation
Put all your relevant vehicle-related documents in one place and in the cloud. In our system, you just input your insurance policy details, driver's licenses, and vehicle registration, set an end date to the document, and create a reminder. This way you never miss an important renewal.
Service reminders
Servicing your vehicle fleet at regular intervals helps to prevent possible vehicle damage from going from bad to worse. Add service reminders like for example, oil changes and brake pads replacements. Set your interval based on remaining mileage, engine hours, or remaining days. This way your vehicles will stay in tip-top conditions, ensuring uptime and efficiency of your vehicle fleet.
Vehicle inspections
Spotting potential problems as soon as possible prevents unnecessary downtime. When you ask your drivers to do daily vehicle inspections make sure the process is fast and easy. With our mobile application for drivers, you can accomplish just that. The driver just checks the items you want to know, for example; tire check and oil check. Notes and pictures can be added to provide more details if any problems are spotted.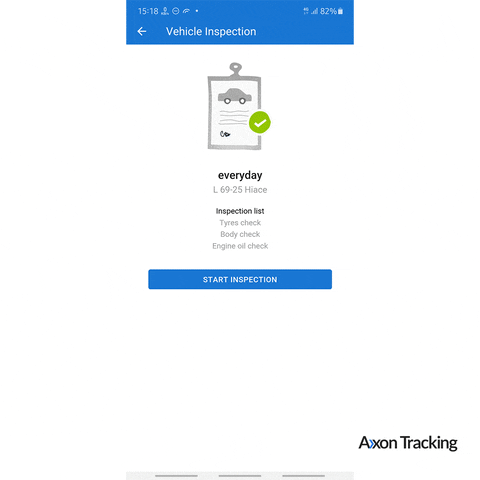 5. Ask feedback
Let's face it, real world conditions on the road can be very different from what we imagine it would be, sitting behind a computerscreen. Specific road conditions, details about customers (what's the best time for a delivery?), or does the job take longer or shorter than planned are examples of valuable information.
Asking your drivers about this will make your life better when planning the weekly routes, and when executing the tasks makes the lives of the drivers easier as well.
6. Keep educating yourself
We live in a fast paced world and new innovations that make your job easier are always around the corner. Keep up to date on the latest fleet management developments by signing up to our newsletter. And keep asking questions (also to us).
So managing your vehicle fleet with a dedicated Fleet Management Solution will not only help to create a more effective and efficient fleet, but creates peace of mind.
With Axxon Tracking you have simple, yet powerful tools to effectively monitor and manage your vehicles, temperatures, and other assets.

We provide businesses in the Caribbean with Industrial IoT tracking devices and management tools. Based on Curaçao, we service other islands ; Aruba, Bonaire, Sint Maarten, Antigua and Barbuda, Martinique, Guadeloupe, Barbados, Grenada, Anguilla, Dominica, Saint Lucia, Saint Kitts and Nevis, Saint Vincent, with GPS Tracking, Asset Tracking, and Remote Temperature Monitoring Solutions.