Reading time: 2 min
Fleet Managers: 5 tips on how to lower your fleet's fuel costs in 2022
Fuel costs can be a significant part of any fleet's operating budget. Many fleets do not have the time, knowledge or resources to properly manage their fuel consumption.
By Suhardi Looze
5 Tips on how to lower your fleets' fuel costs
The following tips should help your fleet save on fuel and improve their overall operations:
Review your current fuel consumption rates and payments. Know what your current situation is and improve from there.

Track fuel usage by vehicle type, driver, location and date to identify trends so you know where to optimize.

Invest in technology that automates the process of monitoring individual vehicle use and expenses; identify the #1 fuel waster: excessive idling! This is how you stop excessive idling.

Take advantage of telematics devices that track how much fuel is being used in real time.

Consider investing in a telemetry software for your business to reduce the need for manual data entry and human error in tracking information like mileage.
How our Fleet Tracking & Management solution works
Axxon's GPS Fleet Tracking & Management solution can help you get your fleets' fuel costs under control. Having the fleets' most important data at your fingertips helps you identify which vehicles or drivers need attention.
GPS distance is tracked automatically in the system. You have an overview of trip distances, select specific time frames, select groups if you want to know the distance your sales team has driven the past month for example. Depending on your business goals and KPI's, you can create various automated actionable reports and make informed business decisions.
Add fuel receipts as pictures, or import them via an Excel sheet in the system so you can manage all vehicle related costs and expenses in 1 solution.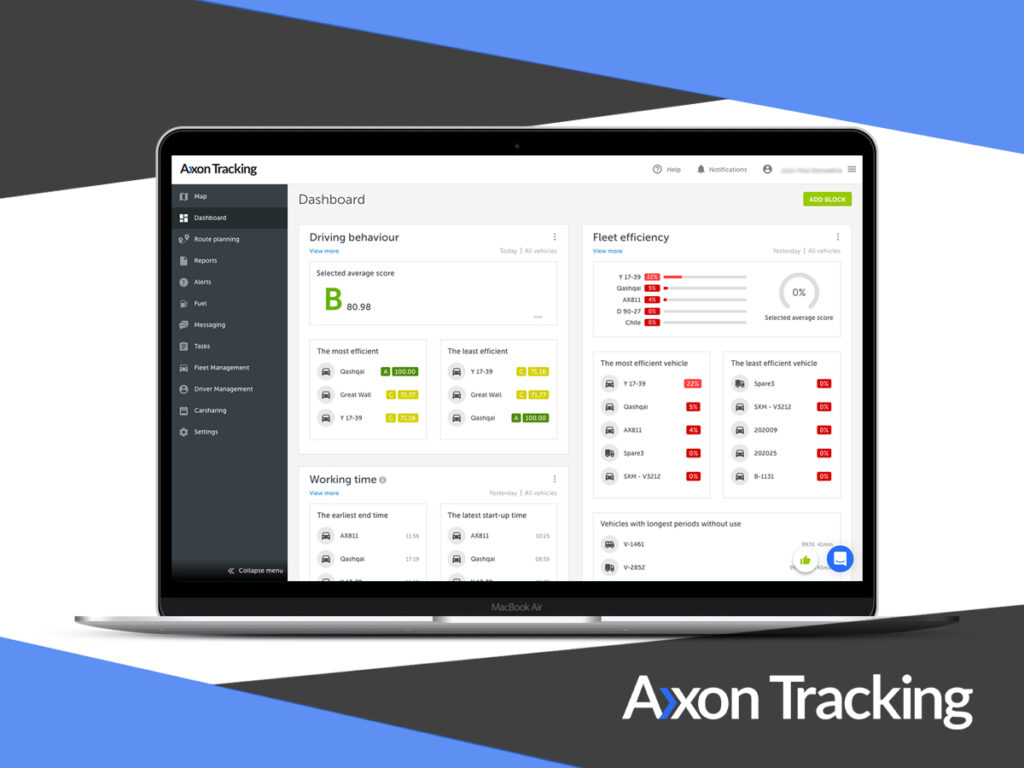 With Axxon Tracking you have simple, yet powerful tools to effectively monitor and manage your vehicles, temperatures, and other assets.

We provide businesses in the Caribbean with Industrial IoT tracking devices and management tools. Based on Curaçao, we service other islands; Aruba, Bonaire, Sint Maarten, Antigua and Barbuda, Martinique, Guadeloupe, Barbados, Grenada, Anguilla, Dominica, Saint Lucia, Saint Kitts and Nevis, Saint Vincent, with GPS Tracking, Asset Tracking, and Remote Temperature Monitoring Solutions.