Reading time: 3 min
Struggling with Excessive Fuel Consumption?
Monitoring fuel expenses is an often overlooked, but vital aspect of fleet management.
With the fluctuating prices of fuel, it's crucial for businesses to keep track of their fuel consumption and implement strategies to minimize fuel expenses. In this article, we'll discuss the importance of monitoring fuel expenses, the hidden costs of fuel consumption, and offer practical tips to reduce fuel expenses.
The True Cost of Fuel for Businesses
Fuel expenses are a significant cost for any business that manages a fleet of vehicles. However, the true cost of fuel for businesses goes beyond just the price at the pump. Poor fuel efficiency can result in increased maintenance costs, lower vehicle lifespan, and a negative environmental impact. Moreover, excessive fuel consumption can be a sign of deeper operational issues, such as inefficient routing or aggressive driving behaviors, which can further impact a business's bottom line.
Imagine a truck in your fleet is consistently using more fuel than others of the same model and route. Is the driver taking a longer route, or are they speeding? Is the truck due for a maintenance check? These are questions that need answers.
Common Causes of Excessive Fuel Consumption
There are several factors that contribute to high fuel consumption. Here are some of the most common ones:
Poor vehicle maintenance: Neglected maintenance, such as misaligned wheels or clogged air filters, can increase fuel consumption.
Inefficient routing: Longer routes or routes with frequent stop-and-go traffic can result in higher fuel consumption.
Aggressive driving behaviors: Speeding, hard braking, and rapid acceleration can significantly increase fuel consumption.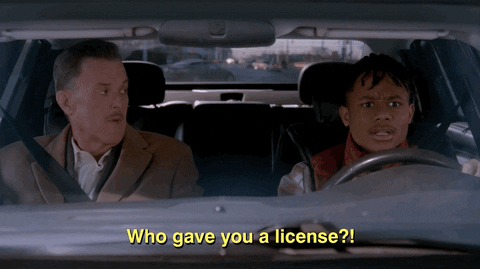 How to Identify if Your Company Is Spending Too Much on Fuel
To assess your fuel expenses, start by analyzing your fuel receipts and vehicle mileage. If you notice that fuel expenses are consistently rising despite stable fuel prices, it might be time to investigate the cause.
Setting benchmarks for fuel consumption based on your fleet's vehicle types, routes, and driving conditions can also help you identify anomalies in fuel expenses. To help you out, we're offering our free Fuel Cost Log template, which makes it easier to keep track of your fuel expenses.
Strategies to Reduce Fuel Expenses
Here are some practical tips and recommendations to improve fuel efficiency and reduce costs:
Implement telematics: Telematics systems can provide real-time data on vehicle location, fuel consumption, and driving behaviors, enabling businesses to identify areas for improvement.
Optimize routing: Use routing software to plan efficient routes that minimize distance traveled and avoid traffic congestion.
Promote eco-driving habits: Encourage drivers to adopt eco-friendly driving practices, such as maintaining a steady speed, avoiding rapid acceleration, and reducing idling time.
The Benefits of Using a Fleet Management Software
A fleet management software can be a game-changer for businesses looking to monitor, analyze, and optimize fuel consumption. Axxon offers features like GPS tracking, fuel consumption monitoring, route optimization, and driving behavior analysis, helping businesses reduce fuel expenses and improve overall operational efficiency.
Gregory Snel from the Ministry of Health, Environment and Nature in Curaçao shares their experience with Axxon:

"Our fuel consumption has never been so low, we are stunned at how fast and drastically we were able to decrease it."
Your Partner in Fuel Efficiency
We're here to help you ease that burden and unlock the potential for significant savings. By monitoring your fuel consumption, implementing effective strategies, and utilizing our fleet management software, you can optimize your fuel expenses and bolster your bottom line.
Let's talk and explore how we can help your company become more fuel-efficient and sustainable. Reach out to us and discover how our fleet management software can transform your operations. Together, we can build a roadmap to fuel efficiency and a healthier bottom line. Let's get started!
---