Reading time: 2 min
Improve Your Fleet Management and Increase Security with Drivertags
Know who is driving. Drivertags or iButtons are used to identify drivers and add an extra security layer to your vehicle fleet.
Easy driver identification - How Drivertags work.
Each driver has a unique iButton, it looks like a key fob and we call them driver tags, which they have to use along with the ignition key.
Driver tag reader is installed in the vehicle, the reader is connected to the vehicle's GPS Tracking device.
When the driver wants to start the engine he is required to press the drivertag against the reader.
The drivertag is verified and if authorized, the engine is allowed to start.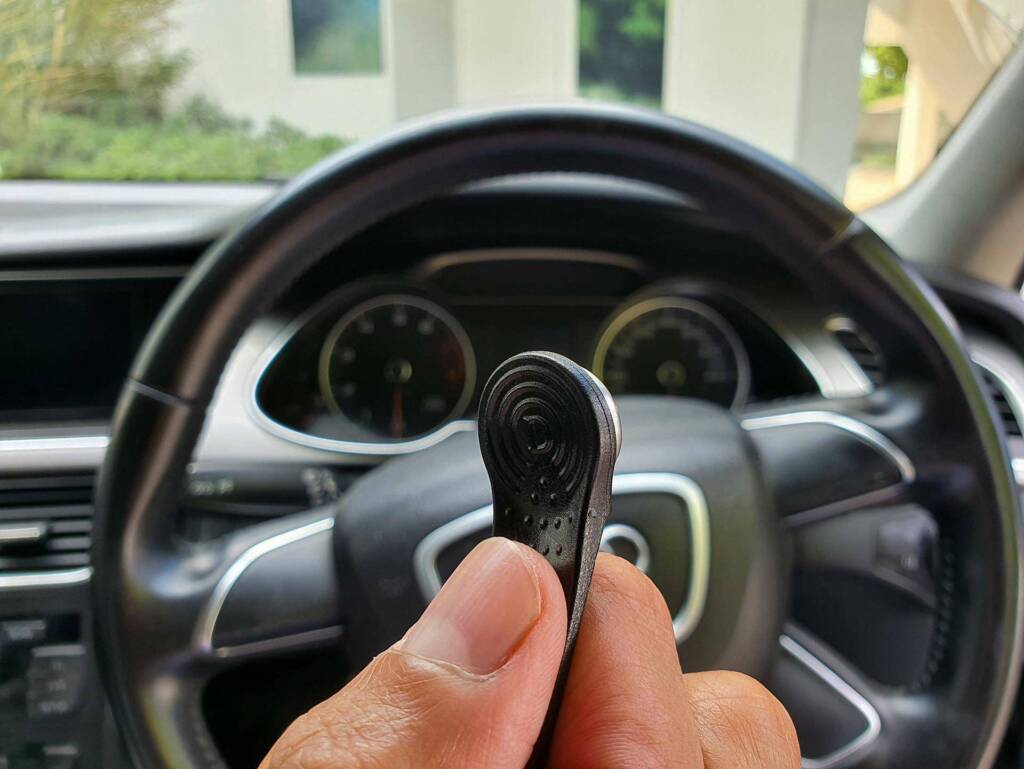 Benefits of quick driver identification with Driver Tags
Fleet Managers benefit from quick driver identification because they know who drives each vehicle. They can see who the driver is in real-time, in backlogs, and in all the available reports.
Streamline administration tasks for drivers and managers by having a reliable and searchable database saves time compared to cumbersome paperwork.
Add an extra security layer to your fleet. Drivertags work in combination with a start cut-off device (immobilizer), this relay prevents the engine from starting until drivertag authorization.
When do you, as a Fleet or Operations Manager, use Driver Tags?
When you have multiple drivers who use different vehicles and you want to keep track of all your drivers across your fleet.
You want to track working hours and prevent unnecessary and unauthorized overtime for example.
You want to improve Fleet Safety by coaching at risk drivers on their dangerous and bad driving habits.
When you want to add extra protection to your vehicle fleet. The start cut-off device or immobilizer prevents unauthorized vehicle use.
This works differently compared to a kill switch or a remote kill switch; they can turn off a running engine. We do not implement remote kill switches because of safety concerns.

These are some of our customers who use Drivertags
Licores Maduro
Nagico Aruba
Lab de Med
Seropest
Rentokill Curaçao
Penha
With Axxon Tracking, you have simple, yet powerful tools to effectively monitor and manage your vehicles, temperatures, and other assets.

We provide businesses in the Caribbean with Industrial IoT tracking devices and management tools. Based on Curaçao, we service other islands; Aruba, Bonaire, Sint Maarten, Antigua and Barbuda, Martinique, Guadeloupe, Barbados, Grenada, Anguilla, Dominica, Saint Lucia, Saint Kitts and Nevis, Saint Vincent, with GPS Tracking, Asset Tracking, and Remote Temperature Monitoring Solutions.