Reading time: 3 min
Rentokil Initial continuously improves their drivers' behavior
Rentokil Initial uses Axxon's data-driven approach to make informed decisions. By improving their drivers' driving behavior, they achieve a reduction in expenses while simultaneously enhancing safety measures.
Four years ago Rentokil Initial Curaçao took over a company called Professional Pest Control in Curaçao along with Sanicare the year after. At the moment Rentokil Initial Curacao is the biggest, most well-known pest control company in Curaçao.
They have the most professional technicians to do treatments to keep your environment pest-free and compliant with health and safety regulations.
Rentokil Initial Curacao is known to offer different products worldwide but it is currently focusing on pest control solutions and hygiene products in Curaçao with the ambition to grow.
The Challenge
Although Rentokil Initial is already a respected company, their ambition is to grow their operations in more locations in the Caribbean. To do such a thing Rentokil Initial wanted to improve their already existing methods.
They're responsible for the drivers and the company's assets which can add up to any operational manager's stress.
Like most companies with vehicles, Rentokil Initial was struggling with vehicle misuse and lack of control over their operations which led them to us, the leading tracking company in the Caribbean.
"Trust is good but control is better,"

said Mr. Morsink, Director of Rentokil.
When Mr. Morsink began his journey with Rentokil Initial, our program Axxon was already improving their operations. He was very happy and completely understood the reason behind the former manager's decision.
"Axxon was already there when I came here but I understand very well why they chose the product and services. Look, when humans are driving a company car, errors can happen. There is always room for improvement and having one place where we can see our drivers' behavior and make decisions based on that is extremely helpful"

said Mr. Morsink, Director of Rentokil.
The Solution
After our device installation, Rentokil Initial Curacao began their road to more efficient and safe operations. With our system's reporting tools, Rentokil Initial Curacao was able to have those tough conversations backed by data. This helps them continuously improve their drivers' behavior on the road.
"This will definitely help any company contribute to safer roads for all of us,"

said Mr. Morsink, Director of Rentokil.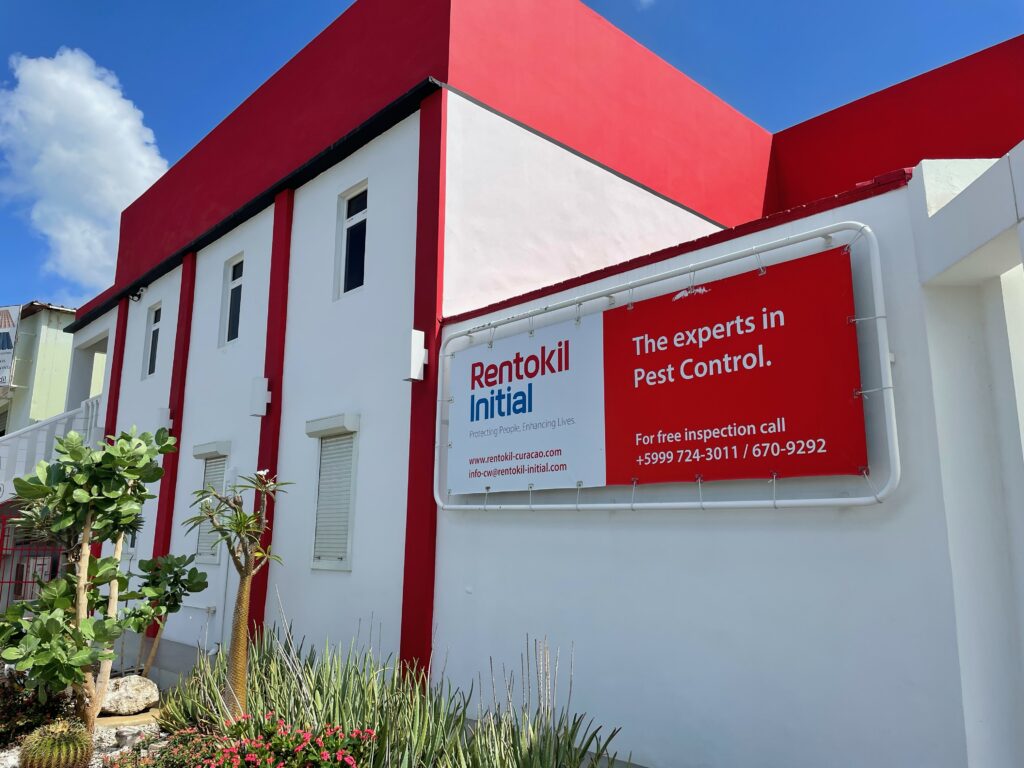 The Outcome
Driving Behavior Scores
"We now have a set date for monthly meetings with our operations team and with the help of Axxon's driver identification tags we can use Axxon's driving score dashboard to see each of our drivers' behavior on the road,"

said Mr. Morsink, Rentokil Initial's Director.
Data-driven Decisions
The drivers with lower scores get lessons from Driver Academy Curaçao and those with good scores get the recognition they deserve with a Driver of the Year award as the ultimate prize.
Rentokil Initial Curacao is now able to save tons of money in fuel, and vehicle repairs, all thanks to the decisions they took based on their operation's insights.
"If you are a company with vehicles, investing in a complete solution like Axxon should be a no-brainer,"

said Mr. Morsink.
Sadly, road safety in the Caribbean is not the best and needs a lot of improvement. We are glad that companies like Rentokil Initial Curacao are doing their best to improve their team's skills to ensure safety, which is a value they stand for and so do we.

Discover how fleet management technology can improve your business.
Get a quote now!