Reading time: 3 min
ABC Tours improves the quality of their daily operations
ABC Tours uses Axxon Tracking to successfully improve the quality of their daily fleet operations. When safety is the keyword, features like; vehicle inspections, preventative maintenance, and alerts for speeding, battery status and restricted areas are prioritized. This resulted in them having better oversight over their vehicles and drivers.
Located on the Caribbean island of Aruba, the tour company specializes in off-road adventures on the island. The local family-operated tour company started as a one-Jeep enterprise in 1996 and grew to the dynamic business it is today, with a 230 seating capacity.
By maintaining their attention to detail, they continue to set the bar even higher, proving themselves to be pioneers in Aruba's tour business.
Having a detailed GPS Fleet Tracking and Management solution in place ensures that ABC Tours also raised the bar on their daily fleet operations.
The Challenge - Fleet Management
Coming from a basic GPS Tracking system, ABC Tours already knew the benefits of a real-time vehicle fleet overview.
With the demanding environment, the off-road vehicles face on a daily basis, maintenance and preventative maintenance are vital.
What was missing was a more detailed and in-depth solution that also focused on managing their fleet.
"We've switched to Axxon and I can say we now have many more features available to us and the solution is incredibly user friendly."

Ms. Sharmaine Kelly, Operations Manager
The Solution - Install GPS Trackers
Early 2021 Axxon Tracking installed GPS Trackers in ABC Tours' Island Safari Jeeps. ABC Tours uses our dashboard with real-time route tracking and other essential information.
Each driver also uses our mobile app for daily vehicle inspections, increasing the safety aspect of their operations.
The seamless integration of these tools makes for an essential all-in-one solution for effectively managing their fleet.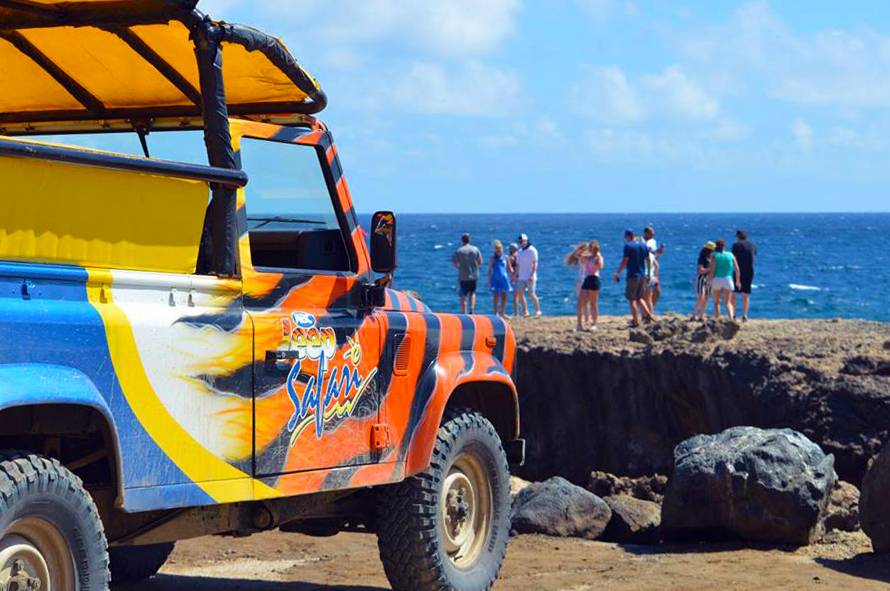 The Outcome - Safety First
Vehicles inspections
Daily vehicle inspections are done to raise the overall safety of their fleet. From odometer readings to tire and bodywork inspections, vehicle conditions are tracked via text and photos, and afterward securely stored on our platform.
This enables ABC Tours to track, react, and anticipate by using essential fleet intelligence.
Before it was very difficult to trace back damages or defects, now all the information is just a click away.
"Axxon's support team is always easily reachable via the phone or WhatsApp when we have questions or requests. They always answer really fast, which is awesome!"

Ms. Sharmaine Kelly, Operations Manager
Preventive Maintenance
Regular and routine maintenance of their vehicles keeps them running and they prevent any costly unplanned downtime from unexpected vehicle failure.
Time-based and usage-based maintenance is scheduled according to mileage, engine hours, or time intervals.
This successful maintenance strategy is planned and scheduled within Axxon's platform before problems occur.
Alerts on Critical Incidents
Speeding
It's imperative every driver adheres to the local speed limits, especially in Aruba's National Park. Managers receive instant notifications when speeding occurs.
ABC Tours enforced this by giving their drivers a fine when a serious traffic violation has been reported in the system.
Customer feedback about negative driving behavior can now easily be checked with the historical data that is available.
Battery
The battery status is monitored and alerts are sent when a degraded battery needs to be replaced. Preventing unexpected dead batteries and unplanned downtime, thus saving time and money.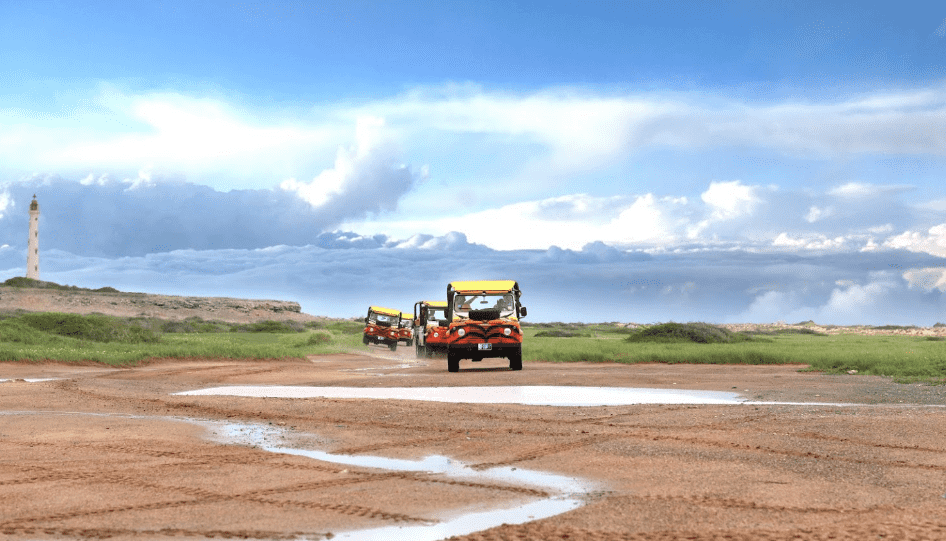 Geofencing
Virtual perimeters within the system are used for their points of interest, like the tourist pick-up points at the various hotels, and restricted areas on the island.
Geo-fencing is used to easily identify the current and historical location of a vehicle, and alerts are set up when a vehicle enters a restricted area.
"The solution Axxon provides is very important for any business who has vehicles that are used on a daily basis for their operations. It's a must if you want to have proper operations. I highly recommend it!"

Ms. Sharmaine Kelly, Operations Manager
Axxon Tracking provides key fleet management info enabling ABC Tours to successfully
improve the quality of their daily fleet operations.
Discover how fleet management technology can improve your business.
Get a quote now!